Do you want to keep your lights and critical devices up and running during the next power outage? Have you heard that solar without a battery will work? We explain what you really need to combat power outages in the age of rapid climate change.
As demand for electricity increases and the grid struggles to keep up, utility companies have implemented rotating outages designed to manage demand and prevent grid overload failures. Typically, rotating outages are implemented with very short notice and can result in the loss of power for several hours at a time. Have you signed up for text, email or phone alerts from your utility yet?
California utility customers can also be issued a "Flex Alert" to help prevent grid overload. This voluntary system asks customers to drastically reduce power consumption on specific days during peak periods which typically end at 9:00 pm. However, when high winds, high temperatures, and low humidity threaten to cause wildfires, an involuntary Public Safety Power Shutoff (PSPS) can be enacted, resulting in total or recurring loss of power over several days. 
The uncertainties around grid-tied electricity have compelled Bay Area homeowners to seek alternatives, such as residential solar panels. However, grid-tied solar panels alone are prohibited from generating electricity during an outage. Because grid-tied solar systems send electricity back through utility lines, the law requires that they automatically shut down during a power outage and not resume generating electricity until regular utility service is restored. This protects utility workers conducting repairs and prevents damage to the grid. 
You Need Solar Panels with Battery Backup for Power During Outages 
To use grid-tied solar panels during an outage, you will need a properly integrated solar battery storage system, a critical loads panel, and an inverter capable of managing the solar panels and battery during the outage. This kind of grid-tied solar system forms its own microgrid and continues to legally operate in "island" mode without sending any power back to the grid. The system will safely generate electricity for your most important electrical devices or your entire home depending on the number of batteries in your system. During the outage, you can recharge the battery with your solar panels and draw power from it as needed: day or night. A charged battery can supplement your electrical needs if your solar panel production is reduced by cloudy or smoky conditions.
Beware of Fossil-Fuel Generators
Relying on generators during an outage involves multiple risks in addition to burning fossil fuels and emitting greenhouse gases. To remain operable, generators require storage of fuel on-site, proper exhaust control to avoid carbon monoxide poisoning, and regular maintenance. Invariably, the generator will either require multiple heavy-duty extension cables or direct connection to the electrical system in order to operate safely and reliably. Solar batteries run entirely on clean, renewable energy and can be charged whenever the sun is shining or the power grid is operating. You won't need to wait in line for rationed fuel during a disaster—provided fuel is available at all.
The Bay Area's Solar Battery Backup Experts: Sun Light & Power
Sun Light & Power only installs solar batteries from leading manufacturers, including LG Energy RESU. We've been in business since 1976 and our solar battery installers are experienced professionals. Whether you want to add battery backup to your existing solar PV system or you want a new solar and battery storage system, we can design and install the best solar solution to protect you and your home during a power outage.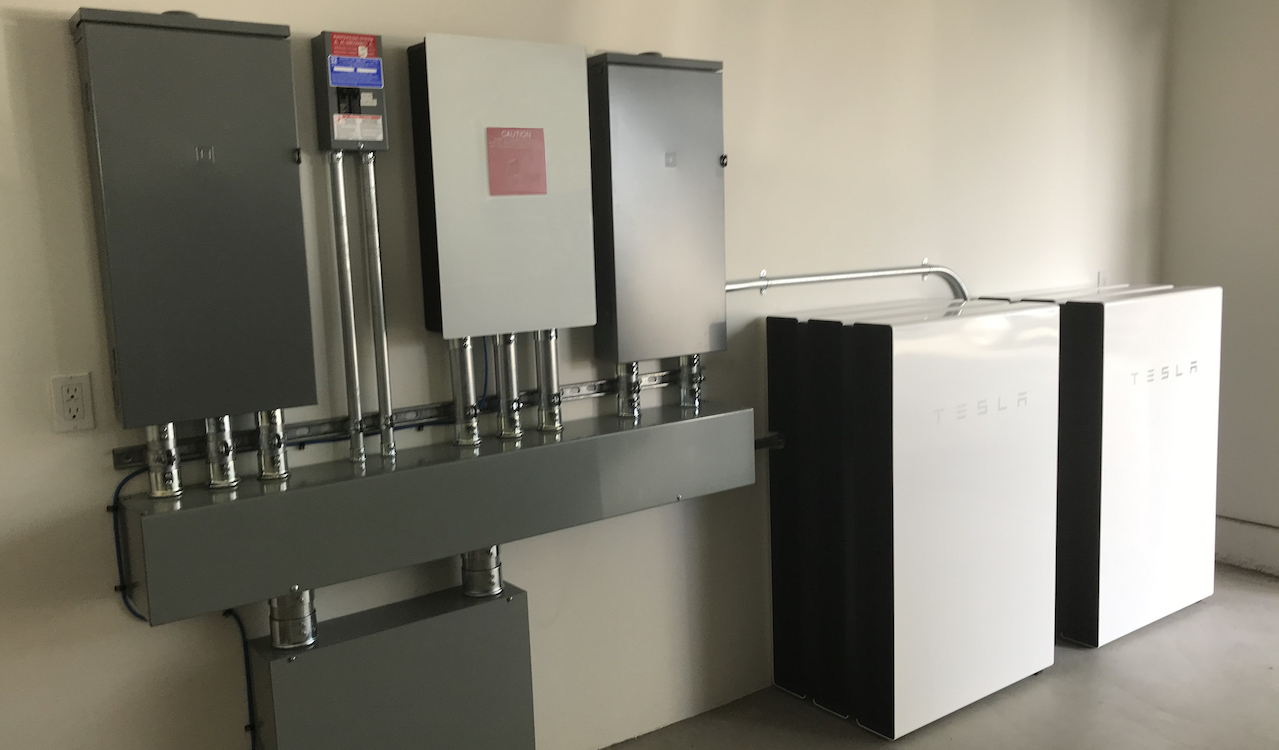 Interested in solar battery backup? Call Sun Light & Power at 510.845.2997 or contact us to schedule a consultation. 
Edited by Seamas Brennan, Marketing Coordinator at Sun Light & Power