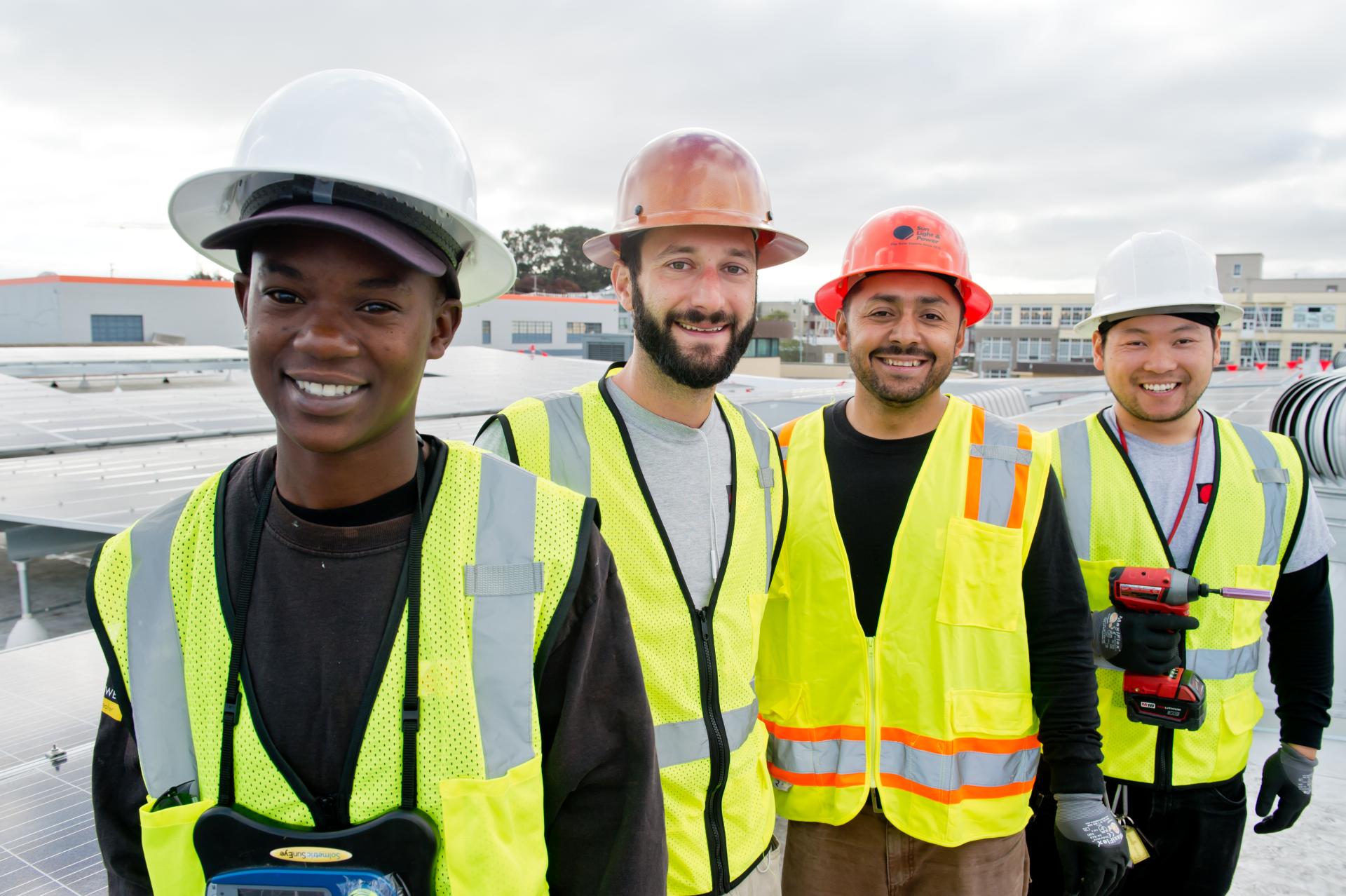 Passion drives people to be great at what they do.
We are committed to making a positive difference in the world.
Our passionate team of leaders exemplifies what sets Sun Light & Power apart; it's why we have endured. We care about our customers and each other, and we stand for our beliefs.  We have a strong sense of purpose and a culture of excellence.
We are a small company with a big heart. With 70+ employees, we successfully complete a large number of solar installations each year, earning us the respect and loyalty from customers, peer companies, industry influencers, and partners.
Sun Light & Power is both a California Benefit Corporation and a Certified B Corp. These designations signal our fundamental belief in the power of business to tackle social and environmental challenges while creating a positive and professional workplace for our employees. We hold ourselves to the highest standards of social and environmental performance and accountability.
Great companies succeed because of their people. Our leadership team understands that and comes to work every day to support our team members and our customers. We believe in providing a solar power world, one customer at a time.


"I have led Sun Light & Power since its inception over 43 years ago.  I have no formal business training; my degree is in mechanical engineering and I am a professional engineer. If there is a "secret to my success" I would say it is due to doing work that I love to do and surrounding myself with people who have the same sense of mission that I feel.  Working with a team that I know is always pulling right alongside me makes for a hugely satisfying work experience every day."
Gary Gerber – Founder and CEO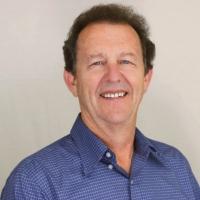 Gary Gerber
Founder and CEO
Company founder Gary Gerber is widely recognized as a solar pioneer and industry leader. He is a longtime member of the board of the California Solar + Storage Association (CALSSA, formerly CALSEIA), and served as its president from 2007 to 2011.
Gary is a professional mechanical engineer, licensed in both California and Washington, as well as a licensed contractor, with both B and C-46 licenses. He is a NABCEP Certified Solar PV Installer Emeritus and has been awarded many honors within the solar industry. Gary also has experience founding and sitting on the boards of various nonprofits, and was a co-founder and longtime board member of Build it Green. As the founder and owner of Sun Light & Power in 1976, Gary's extensive solar experience and specialized knowledge make him a popular instructor, consultant and presenter throughout the country, with appearances at Solar Power International, Intersolar, the Solar Power Finance and Investment Summit and the U.S. Solar Market Insight Conference, to name a few. He has been published in the Journal of Light Construction, with articles on both solar electricity and solar water heating, and has been cited in numerous articles in Time magazine, Market Watch, The Wall Street Journal and other news outlets. Gary is a graduate of UC-Berkeley, where he earned a B.S. degree in Mechanical Engineering. 
Read Gary's Blog.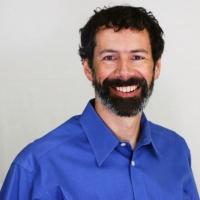 Blake Gleason
Director of Innovation & Technical Excellence
As Director of Innovation & Technical Excellence at SLP, Blake develops creative solar energy solutions to meet customers' needs. Recently, he has been spearheading the design and installation of custom residential solar projects with battery storage. Some of the major commercial projects he has worked on include Clif Bar, Verizon Wireless, Crescent Park Apartments, FedEx and Hewlett Packard. For the ten years of its existence, Blake was a regular contributing engineering editor to SolarPro magazine. He holds Engineering degrees from Harvard University and the Massachusetts Institute of Technology, and is a licensed professional engineer. He is a LEED AP, a C-10 (Electrical) licensed contractor, and a certified California general electrician.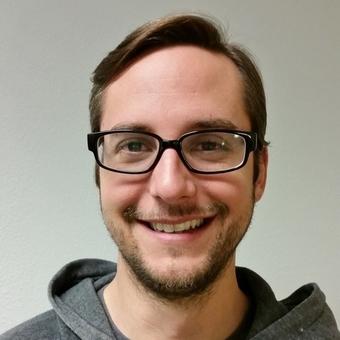 Devin Weaver
General Manager
Devin began his career in the nonprofit sector. He has been working and volunteering for nonprofit advocacy organizations since 2002. Devin has worked with large institutions, as well as local community-based organizations. He has also co-founded multiple Oakland-based groups. His administrative work has consisted of social systems theory and analysis, project modeling and testing, educational curriculum development, as well as administrative process construction and implementation. On the ground, he has organized youth and community members around issues of environment, participatory democracy, media cultural misrepresentation, mass incarceration, and worker rights. He completed a master's degree in Nonprofit Administration at USF in 2014.
After completing his master's degree, Devin began expanding his focus toward worker ownership and workplace democracy. He helped to start several small and successful worker-owned and directed projects while consulting for dozens of Bay Area public benefit organizations. In 2016, he got lucky and found Sun Light & Power while consulting and temping. Devin combines his deep respect for the struggles of working class people with his process, organization, and culture experience to produce better workplace outcomes for his colleagues.
Devin spends his free time hiking, enjoying nature, gardening indoors, and sampling the wide variety of tasty culinary offerings that the Bay Area has to offer.