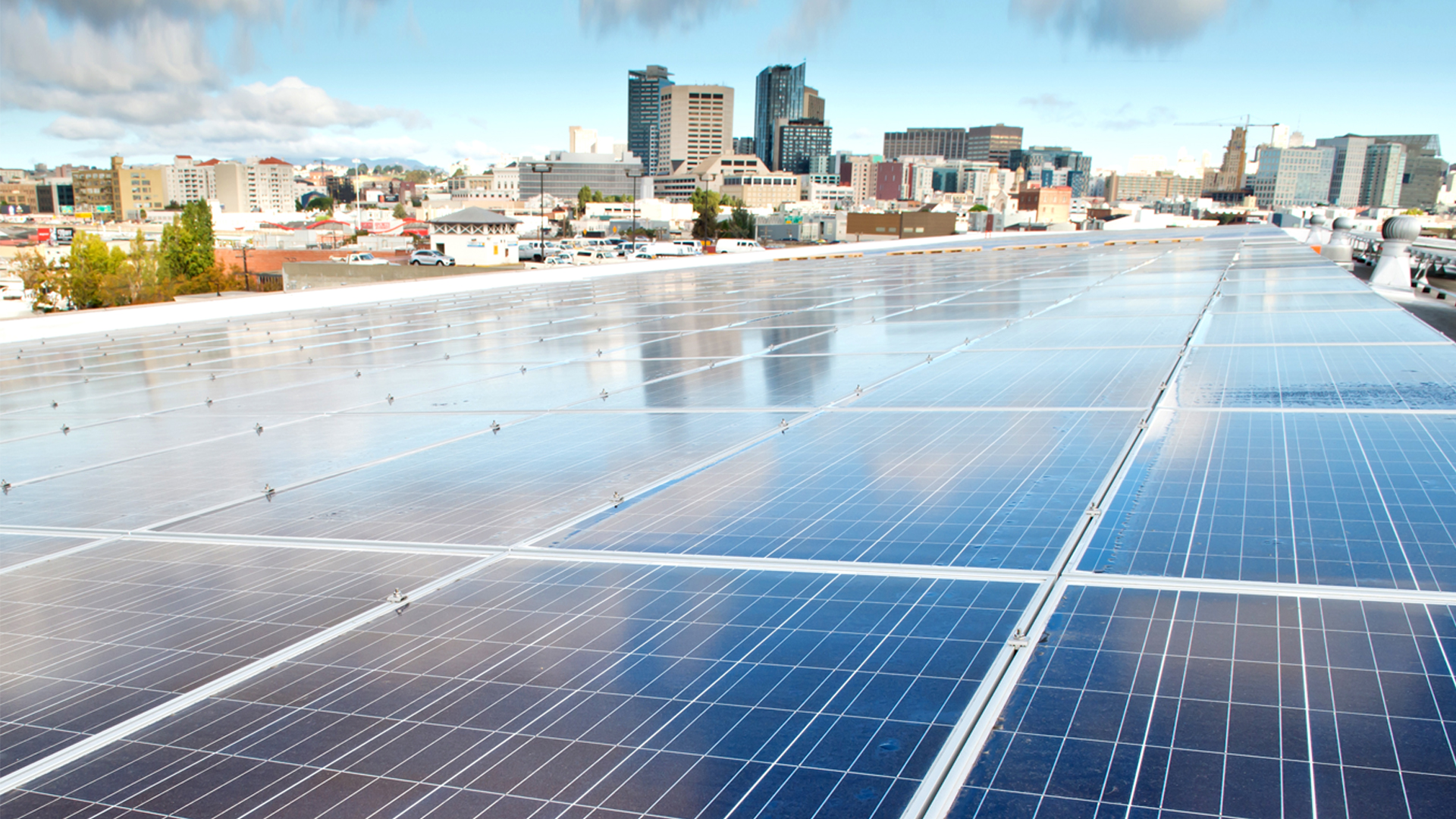 #1
Solar photovoltaics (PV) is the fastest growing energy industry in the world.
1/2 Ton
A PV system meeting 50% of the electrical needs of a typical household would prevent approximately 1/2 ton of sulfur dioxide and 600 lbs. of nitrogen oxides from being polluted.
99%

▼
Solar panel costs have fallen 99% since 1977, the year after Sun Light & Power was founded.
For 45 years Sun Light & Power has provided our customers with cost-effective and efficient solar power solutions. Over 85% of our business comes from repeat customers and referrals. Every installation is important to us. Our attention to detail, customer care and follow-through have earned us a great reputation.
Businesses and homeowners can achieve their financial objectives while making a profitable, easy and enjoyable transition to renewable energy. We offer custom-engineered systems with full manufacturer warranties, designed for your specific requirements.
Here are the solar solutions we provide: 
Why Go Solar?
When it comes to combining solar energy with your business operation, think of solar as an investment that actually provides a return. A custom designed solar PV system or solar thermal hot water heating system will reduce your operating expenses, protect you from volatile utility costs, show your commitment to the environment and the green business movement, and can even increase the reliability of your electrical system.
​
More Solar Projects
Sorry, no projects are available