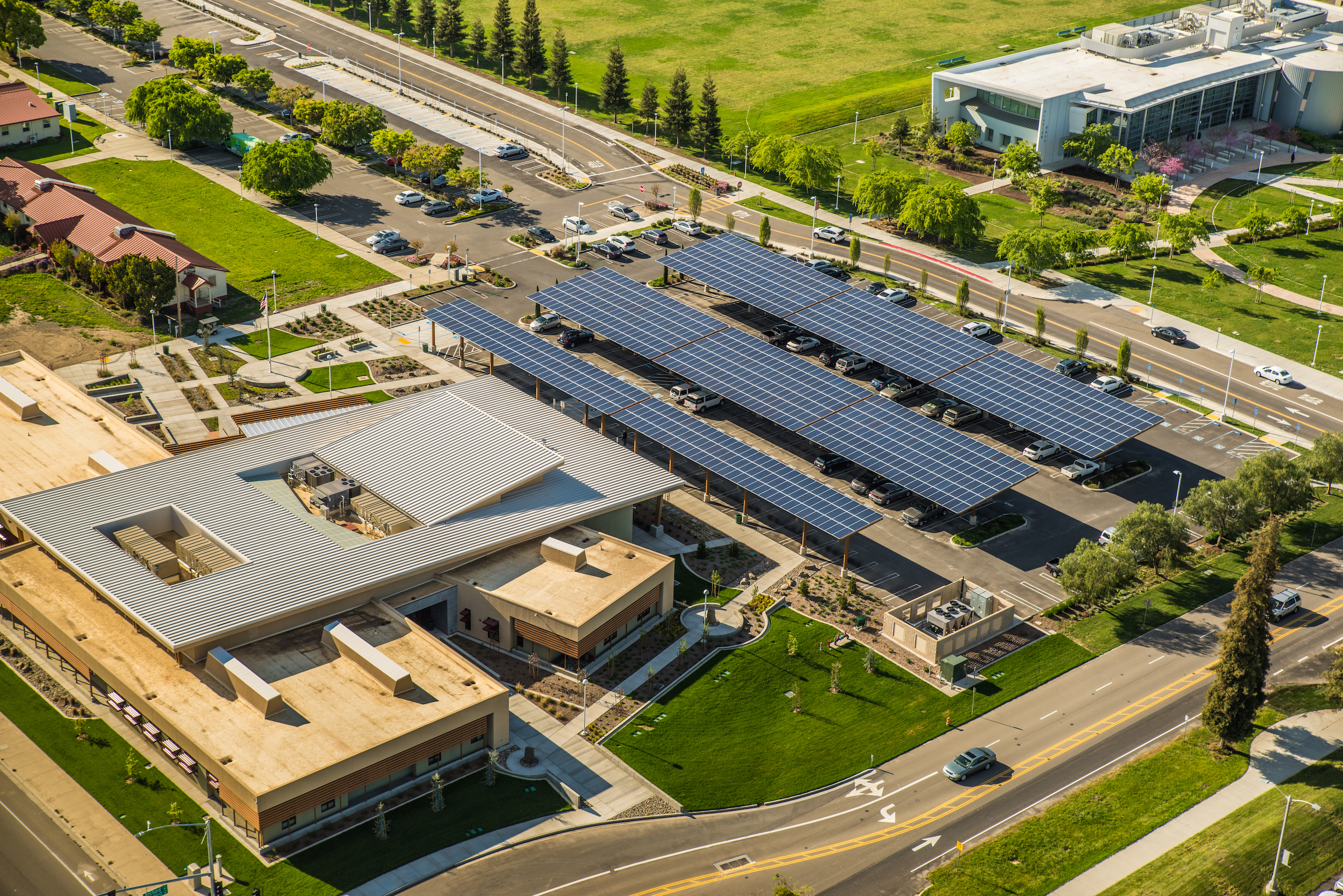 Schools and Universities teach by embracing solar energy across California
Schools have high energy bills, but ample roof and parking lot areas for solar electric systems.  In most cases, schools have strong operating budgets which makes projects eligible for affordable financing options for designing and building solar power systems.
Schools and universities can go solar without any capital funding through Sun Light & Power's Power Purchase Agreements (PPAs). Also, the California Clean Energy Jobs Act (Prop. 39) channels hundreds of millions of dollars to public education, energy efficiency, and renewable energy studies are now being funded for schools across the state. With a solar installation:
We create certainty around your future energy costs.

We help you enhance your educational mission about the environment and climate change.

We help you set a good example for your students and community.

We reduce your overall carbon footprint.


PPAs are a unique financing option
Sun Light & Power teams up with innovative California-based solar energy finance firms to provide schools with unique PPAs designed to reduce long-term operating expenses by providing a declining cost of energy once the solar system costs have been covered.
The school pays only for the electricity they use, not for the full cost of the system.

This PPA option allows schools to gain long-term access to clean and affordable solar power with little or no capital investment.

To our knowledge, there is no other PPA provider that operates in this way, and the savings that schools can achieve with this financing instrument are compelling.
We applaud California schools for taking an active role in teaching the next generation about the real benefits of renewable energy.
Learn more about our solar hot water, design, installation and maintenance services.
Start today to enhance your scholastic mission and savings! Fill out the form for a complimentary assessment.
"CUSD is committed to sustainable facility construction and operations. Part of that commitment is the environmental and fiscal savings afforded by solar electricity generation. Money not spent on utility bills can go back into the general fund to support education programs for students.
-Doug Williams, LEED AP – Construction Manager, Measure G, Campbell Union School District
Modesto Junior College
This Modesto University shows northern California the beauty of solar panels and solar savings!
Why Go Solar?
When it comes to combining solar energy with your business operation, think of solar as an investment that actually provides a return. A custom designed solar PV system or solar thermal hot water heating system will reduce your operating expenses, protect you from volatile utility costs, show your commitment to the environment and the green business movement, and can even increase the reliability of your electrical system.
​
More School & University Solar Projects
Show your students that your school is committed to the environment —
Schedule a complimentary site visit with the Bay Area solar experts.