Solar canopies and carports are typically ground or roof mounted steel structures topped with solar panels. They are a smart way to produce energy from large sun exposed surfaces while providing covered parking for drivers or shaded rest areas for people. During peak sunlight midday, your building can run off the power generated by solar canopies. They are ideal for: 
Business plazas

Multi-family properties

Schools

Shopping centers

Gas stations

Boat storage facilities

RV storage facilities
Solar shade structures have gained popularity in the renewables market. Many now also feature electric vehicle charging stations.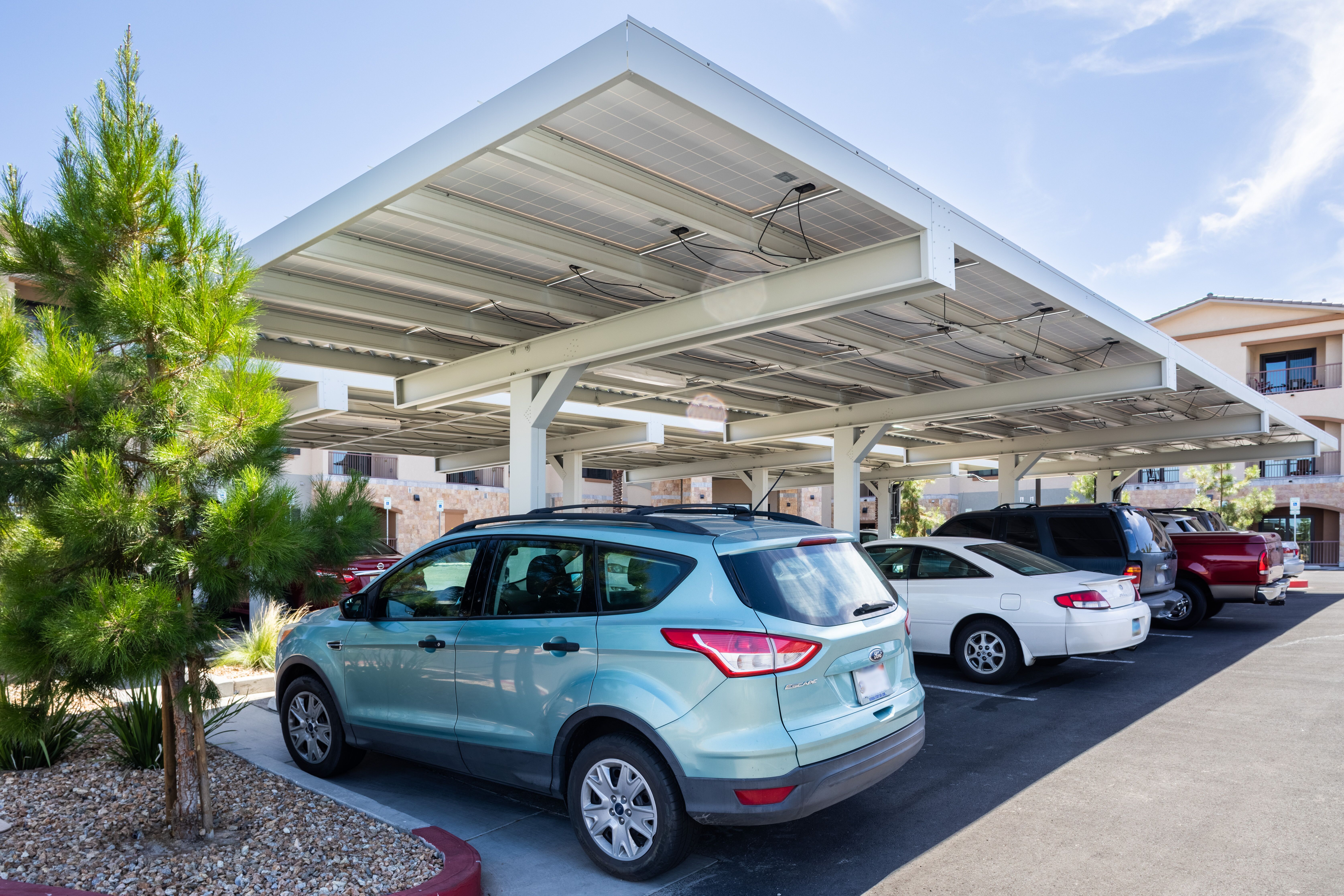 Drawing from many years of carport and canopy design and installation experience, Sun Light & Power offers custom designs and turn-key solutions that look great, are easy to maintain and maximize your power generation.

Sun Light & Power has partnered with Baja Carports of Martinez, California, to offer these three standard canopies:
Full Cantilever Double Bolted

Full Cantilever T Double Bolted

Braced Single Post (open C post) Cantilever
Why Go Solar?
When it comes to combining solar energy with your business operation, think of solar as an investment that actually provides a return. A custom designed solar PV system or solar thermal hot water heating system will reduce your operating expenses, protect you from volatile utility costs, show your commitment to the environment and the green business movement, and can even increase the reliability of your electrical system.
​
Modesto Junior College Solar Canopy
Here's a video of an installation we completed at Modesto Junior College in Modesto, CA.
More Solar Projects
Here are some examples of recent projects we are honored to have been chosen to complete for our customers.