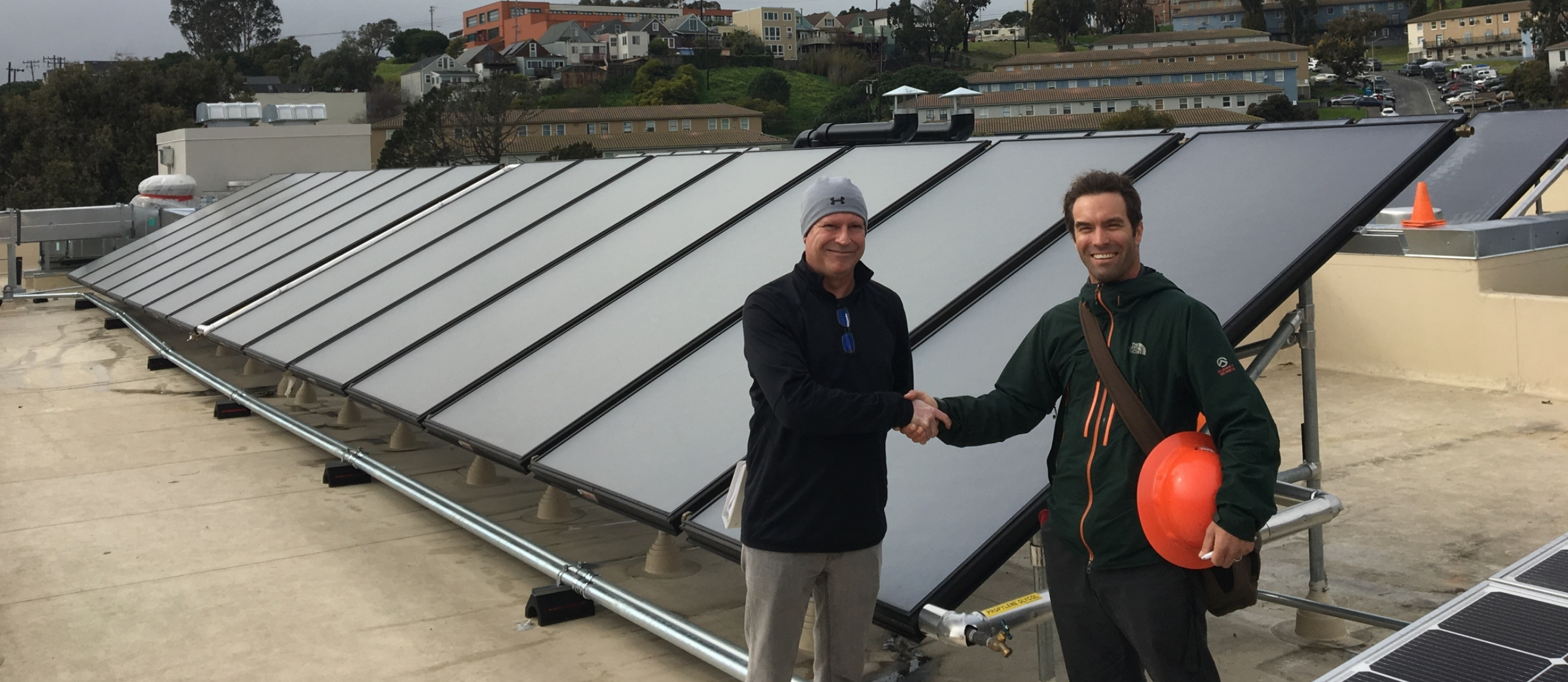 Sun Light & Power can show you the true Benefits of Going Solar
For more than four decades we have served our customers in California and helped them realize the significant benefits of going solar. The reasons why business leaders and homeowners choose to go solar were often personal, sometimes driven by financial considerations, sometimes not. However, their urgency and purpose are now more steadfast than ever.
Explore the remarkable benefits of going solar
The David Brower Center – A Berkeley Icon
A Berkeley non-profit planned an office space that transformed into a LEED platinum status, multi-use green home for environmental and social action. During the seven years of planning and collabora­tion with public and private entities for the David Brower Center, the primary goal was always to create a vibrant space that would support as many environmental and social priorities as possible. A combination of office space and public facilities in a 50,000 square foot office space was the result. The Center also offers a conference center and an organic eatery. Named for renowned Berkeley environmentalist and Sierra Club founder David Brower, this mixed-use project also needed to honor the environmental passions of both its namesake and the City of Berkeley. The project was approved by the City of Berkeley in 2001.
The Solar Decision
Installing commercial solar was an obvious choice for meeting at least 30% of the common energy demands, and for achieving the prestigious LEED Platinum building certification. In fact, The David Brower Center was awarded 'Best New Green Building' by the San Francisco Business Times in March 2010. Packed with green features, it has received a LEED Platinum rating, the highest possible rating from the US Green Building Council's Leadership in Energy and Environmental Design program.
Contact us for more information, and let's go down the solar path together.
Why Go Solar?
When it comes to combining solar energy with your business operation, think of solar as an investment that actually provides a return. A custom designed solar PV system or solar thermal hot water heating system will reduce your operating expenses, protect you from volatile utility costs, show your commitment to the environment and the green business movement, and can even increase the reliability of your electrical system.
​
Looking to benefit from the decades of low energy costs that solar provides?
We're here to help.