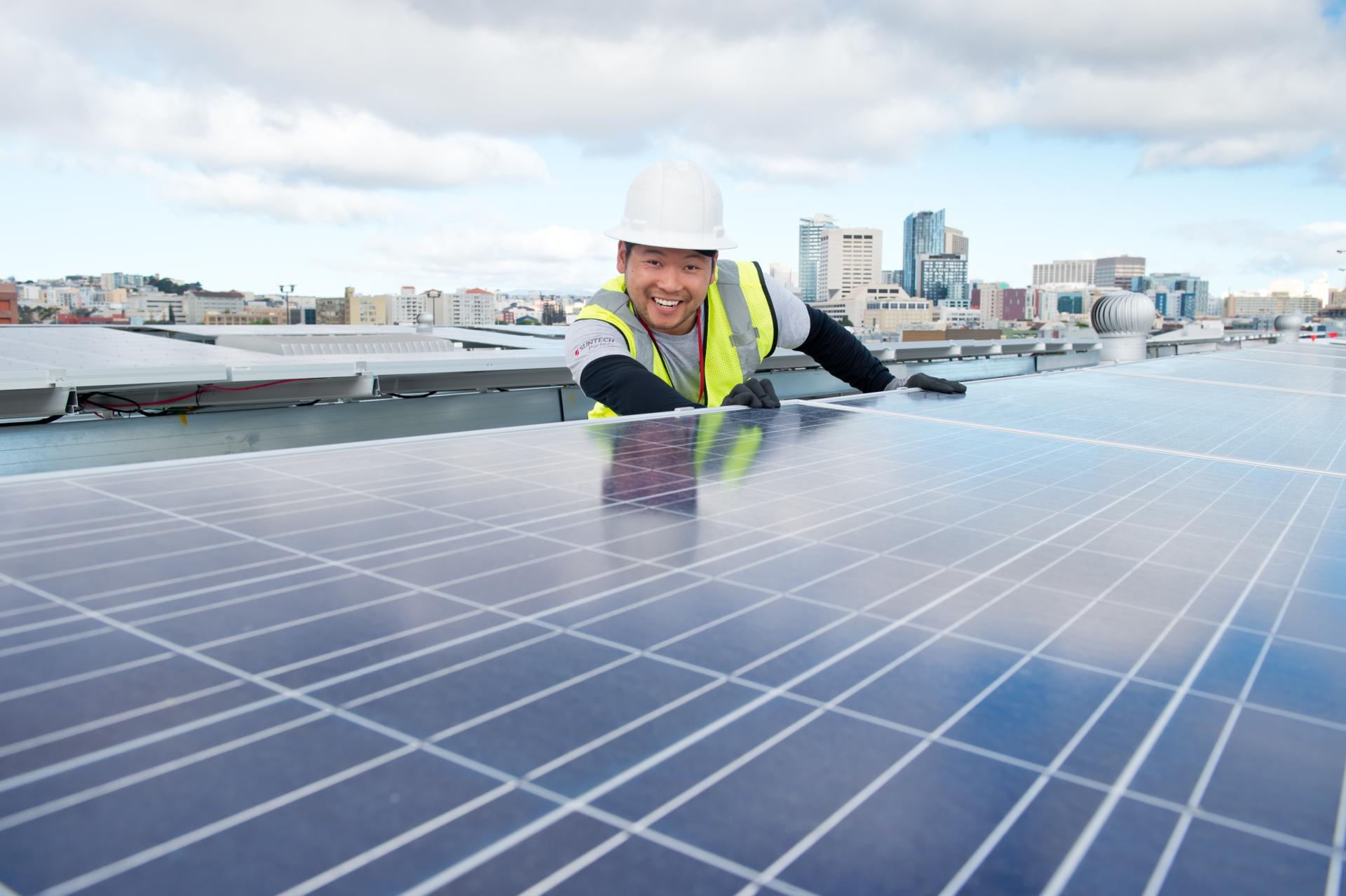 CA Solar Consumer Protection Guide
Know your solar rights! Download the latest version of the CA Consumer Protection Guide issued by the California Public Utilities Commission (CPUC).
The guide can be downloaded in Spanish and many other languages.
NEM-3 (Net Energy Metering 3) Resources
Should you replace your old solar system now? Read our latest blog for expert advice.
Learn about the changes brought on by NEM-3 in this blog from Solar.com.
Learn how to "grandfather NEM-2" benefits for your current solar system.
Referral Reward Program
Sun Light & Power's Referral Reward Program is open to all of our customers. If you own a solar PV or solar thermal system that was designed and/or built by Sun Light & Power - you are eligible! You can earn $1,000 for a commercial solar system referral or $500 for a residential solar system referral. There is no limit to the number or combination of commercial and/or residential rewards that you can earn. To qualify as commercial, the project must include a solar PV system of at least 20 kW and/or a solar thermal system containing at least 8 collectors. Residential systems must include a PV system of at least 5 kW to qualify for the reward.
In order to claim your reward, fill out this form and provide the information we'll need to contact the potential customer. After a contract is secured from your referral and a deposit has been received from the client we will contact you to let you know the check is on its way.
We look forward to your participation in our Referral Reward Program. Together, we will build a better future by increasing energy resiliency in our communities and reducing greenhouse gas emissions.
For Our Customers
Statement of Qualifications 2020 (SOQ)
Homeowners Guide to Going Solar
Solar Energy Savings Calculator by EnergySage
California Property Tax Exclusion for Solar Energy Systems
California Solar Initiative - Solar Thermal Program
Grant Sun Light & Power Access to Utility Data
For Everyone
Contact your elected officials today and urge them to support solar!
"Solar For All" is an exciting new podcast series that focuses on the "intersection of the clean energy economy with equity, social justice, and the power of business as a force for good." Solar For All is produced by Amicus podcast team Third Sun Solar.
Climate Change Information- From the Solar Energy Industries Association
California Solar Energy Statistics and Data
For Developers
Property Assessed Clean Energy (PACE) Programs - From the Office of Energy Efficiency and Renewable Energy  
For Solar Installers of the Future: Ways to Learn
Educational paths that lead to a career in solar PV installation include:
North American Board of Certified Energy Practitioners (NABCEP)
Solar Energy International (SEI) online courses
Skyline College's Solar Technology & Business Associate Program
Diablo Valley Colleges Energy Systems Program
Solar Living Institute (SLI) hands-on and online training
Entry-level energy efficiency training with Rising Sun Center for Opportunity's Green House Call program.
Car Charger Incentives
Here are three incentive programs in our service area*:
Alameda Municipal Power (AMP) is offering rebates for electric vehicle charging stations for residents, businesses, and public agencies that are AMP customers. Businesses can get a $1,000 cash back bonus for installing a level 2 charger.
Pacific Gas & Electric's (PG&E) EV Charge Network is a three-year program, starting January 2018, to install 7,500 electric vehicle chargers at multi-family housing and workplaces. This program is fully subscribed and is currently not accepting any new participants. Sign up to be alerted if it reopens.
The Southern California Incentive Project (SCIP) offers rebates up to $70,000 per DC fast charger for installations at new sites and up to $40,000 per DC fast charging for installations at replacement and make-ready sites. Installations in designated disadvantaged communities (DACs) are eligible for rebates up to $80,000 per DC fast charger regardless of installation site type. Applications for this first-come, first-served rebate opportunity will be accepted until rebate funds have been exhausted.
*Source: ChargePoint
For Educational Purposes
The Solar Resource - an explanation of solar energy from the Union of Concerned Scientists
Important Associations and Affiliations
American Council on Renewable Energy (ACORE)
California Solar & Storage Association (CALSSA) 
Solar Energy Industries Association (SEIA)
Project Equity - an Employee Ownership association
American Solar Energy Society (ASES)
Clean Energy Business Council (CEBC)
Solar Tax Credit Information Resources
California Solar Energy Industries Association information on tax credits
Energy Star information on tax credits for energy efficiency
Emergency Economic Stabilization Act entire bill, including Division B: Energy Improvement and Extension Act of 2008.
OnGrid Solar, a solar sales software company, has prepared several useful financial resource guides for consumers that are interested in solar financial decisions. See in particular Andy Black of OnGrid Solar's paper on solar payback.
Solar Energy Industries Association resource page on Solar Investment Tax Credits
More information on Federal Energy Efficiency Tax Incentives
DSIRE, the Database of State Incentives for Renewables and Efficiency, provides information on all state and federal incentive programs around the country.
5% Safe Harbor rule for ITC: Qualifying Solar Projects for Renewable Energy Investment Tax Credits
Self-Generation Incentive Program (SGIP)
Self-Generation Incentive Program (SGIP) brochure for residential projects by the California Public Utilities Commission (CPUC)
SGIP Equity Resiliency Eligibility Matrix
Federal Tax Incentives for Energy Storage Systems from the National Renewable energy Laboratory