Positive culture = positive customer experiences
Our company has a reputation for having a warm, supportive culture. Several employees of Sun Light & Power have been with the company for over ten years. Building a culture of supportive, positive people helps us serve our customers better. 
We became an employee-owned company (ESOP) in October, 2018
When considering his eventual retirement, our company's founder, Gary Gerber, chose ESOP as an alternative to selling our company. As an employee-owned company, every employee has a stake in the business which means we are vested in the success of every customer experience. That impacts our culture greatly, and has made us stronger together.
We walk the talk 
We are known for our unique culture in our industry. We think, breathe and live 'green,' in fulfillment of the company's mission to deliver a sustainable world. 
Recycle: We recycle everything from scrap metal to the cardboard our PV modules are shipped in. Our staff uses recycled content office products and every desk has a paper recycling station nearby. We compost food waste, paper plates, cups, napkins and most everything else allowed within Alameda County.
Reuse: We reuse whenever possible, including office furniture, file folders and anything that may be repaired or repurposed. We offer reusable water bottles and coffee cups as promotional gifts, and we encourage limited use of plastics.
Travel and eco-commuting: Our fleet of trucks run on renewable diesel and our President has driven an electric car since 2000. Many of our team members bike or ride public transit to work. Each May our bikers compete with other medium-sized companies in the Team Bike Challenge – and we've won first place in our category several years.
Sustainable buying: We buy from local vendors, especially fellow Benefit Corporations.
Company events typically feature vegan, vegetarian and gluten-free food options as well as sustainably harvested fish, poultry and beef whenever possible. 
 
Fun work environment
Our employees love coming to work to our offices and job sites. We care about our people and we enjoy each other's company. Monthly 'Thirsty Thursdays' give us a chance to unwind and share our life and work stories.
Hear all about it
Listen to a podcast featuring Sun Light & Power's Founder, Gary Gerber, on Suncast with Nico Johnson.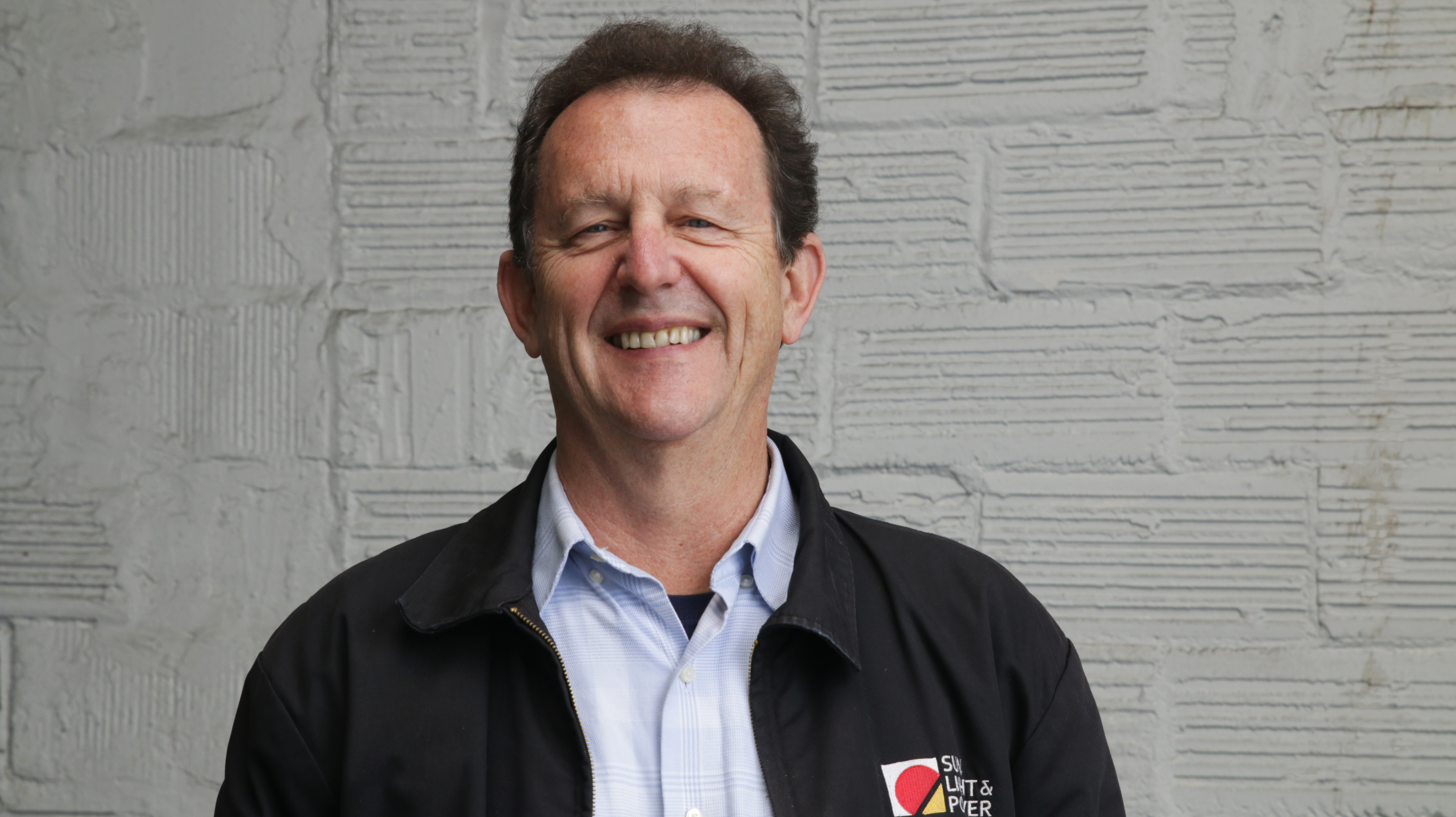 Want to work with us?
 Consider joining our team by viewing our job postings.