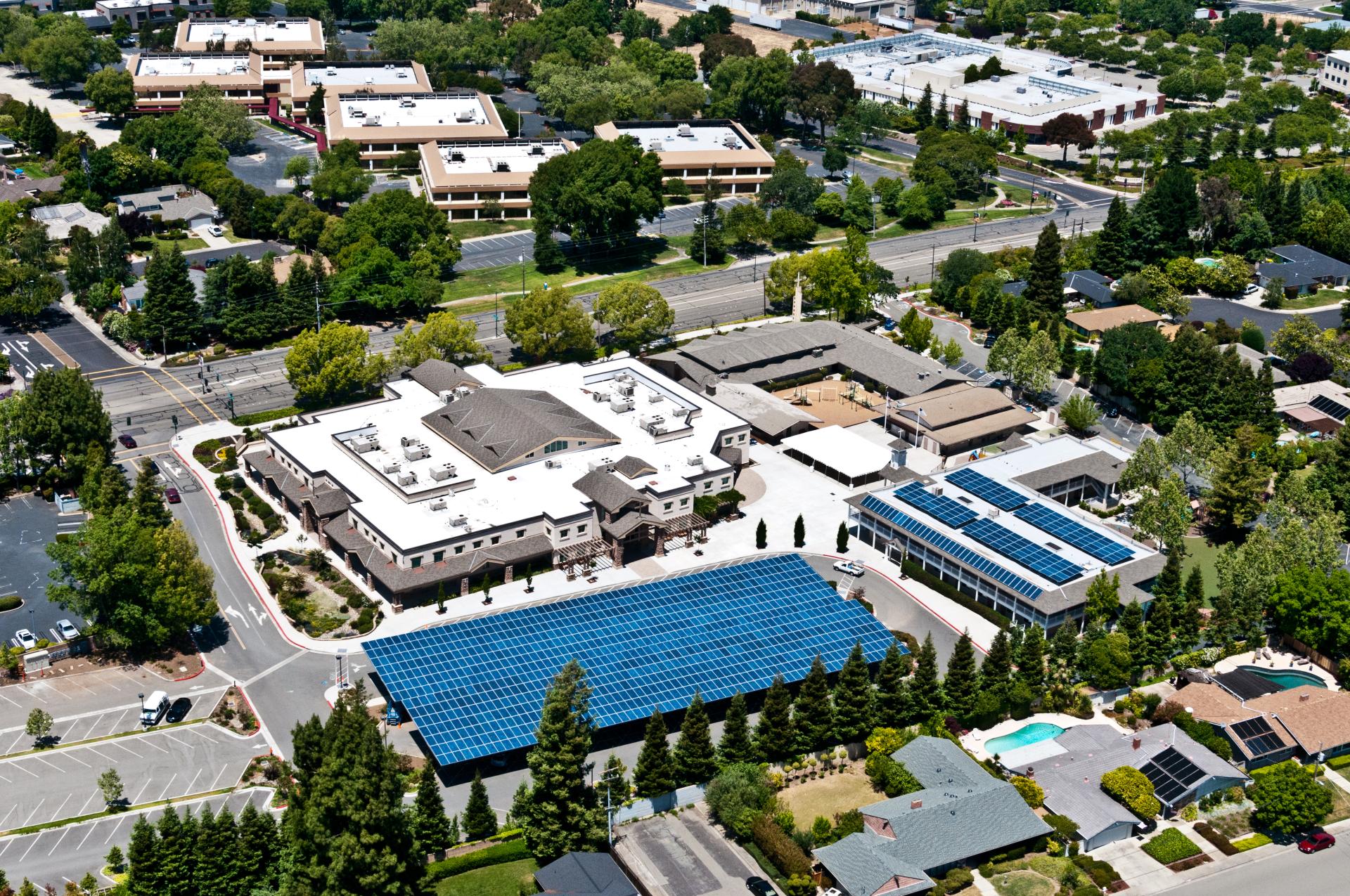 Place of Worship | PV | Walnut Creek, CA
Every year this system removes the equivalent of 51 cars from the road, or prevents 29,158 gallons of gasoline from being burned. It would require 55.5 acres of forest to sequester this much CO2 annually. NorthCreek is a Bible teaching church in the San Francisco Bay Area that was founded in 1956. Everything from the songs they sing, the classes they offer, to the art they hang on the walls is focused on scripture. Learn more at www.northcreek.org  
"I would not hesitate to work with SLP anytime in the future. I would also highly recommend them to anyone looking for a solar system."
- Garry Pollard, Director of Operations, NorthCreek Church  

"The Church decided to install panels for a few reasons, including giving people shaded parking, saving natural resources and a higher reason."

- Oakland Tribune
Additional Project Details
Project Location:
Walnut Creek, CA
Project Type:
Shade Structure, Roof Mount, Flush Mount
PV System Equipment:
Suntech
PV System Size:
305.00 kW
Product Category:
Solar PV
Similar Work
Here are a few of the installations we have completed. Let us show you what solar solutions would work for your building.
Request a Solar Analysis
Wondering what your options are for solar energy or a solar thermal system, and what the costs and savings might be for your business? Our experts can help.