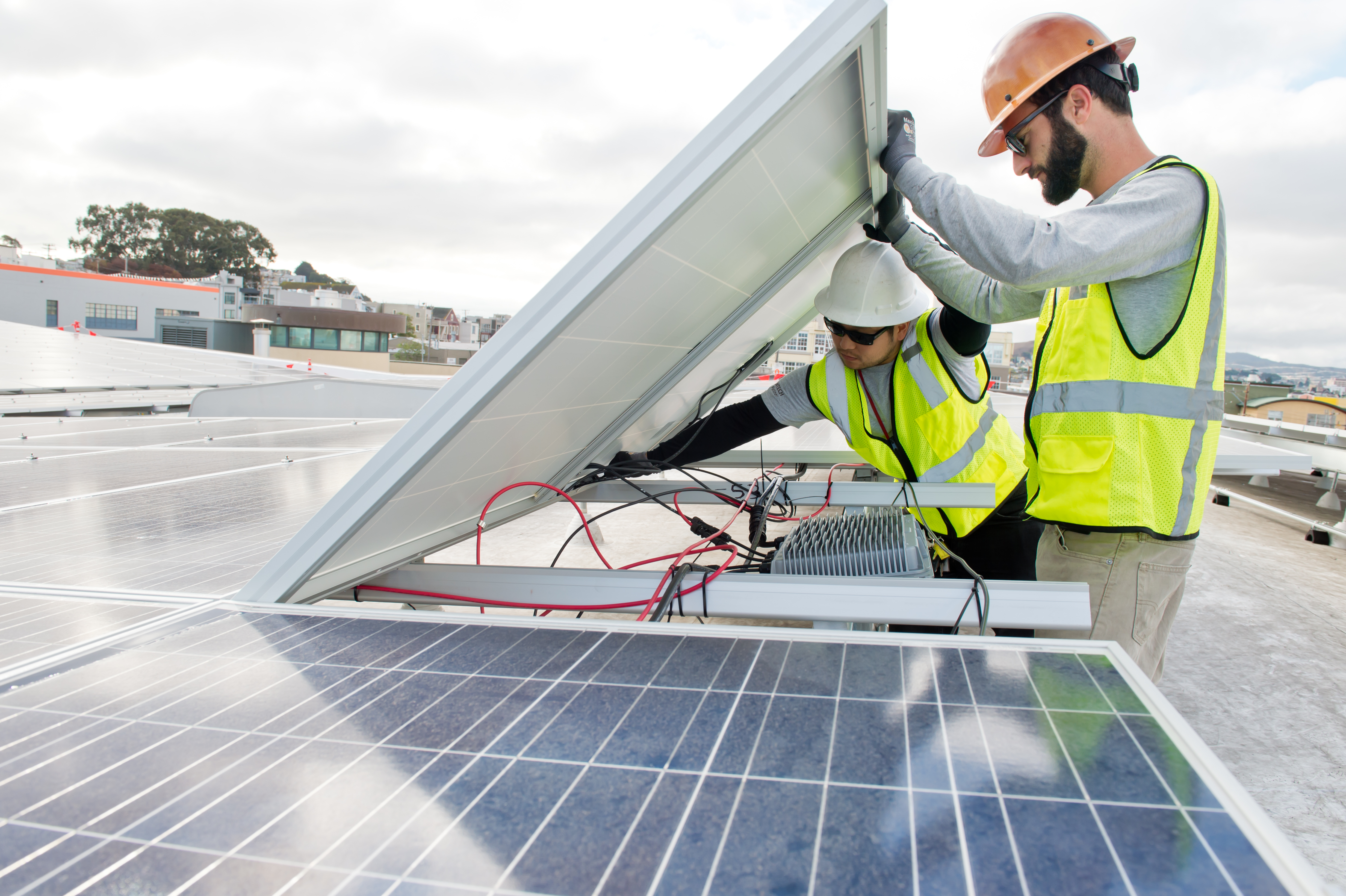 Commercial Solar Panel Maintenance and Repair Increases Your R.O.I.
Prevent downtime and solar repairs so your savings and system performance never stops with our custom solar panel maintenance. The key to ensuring that your solar system is meeting or exceeding the expected performance is  to:
Install a well-designed system with quality equipment
Ensure performance monitoring and preventative maintenance for your solar panels.
Both measures increase the return on your solar investment and in most cases prevent solar repairs entirely.

Quality service on multiple levels
As one of the only major commercial solar panel maintenance companies and solar panel repair companies in the Los Angeles and San Francisco Bay Area, we can work with you on multiple levels and are committed to providing quality service. Whether you need solar hot water repairs, solar panel inspection, maintenance or repairs, our dedicated team is committed to ensuring that your solar systems work as optimally as possible.
We regularly service commercial systems up to a megawatt in size.
We can maintain or repair your solar power system regardless of how old your solar electric or solar thermal system is. You do not have to chase down the original company that installed it.

We can work on your system whether we installed it or not
You do not have to panic if the original installers are now out of business in the Bay Area, which is unfortunately often the case.
We know the technology of your system and can provide service and recommendations regardless of who originally installed it.
Our long-term relationships with manufacturers allow us to remedy the issue with your system quickly.

Do you need an urgent repair? Fill out the form below and we will get back to you immediately!

We embrace the age and technology of your aging system
We successfully perform commercial solar panel maintenance and solar repairs on systems that are over 30 years old.
You do not have to worry about older technology being an issue for us.
We respond to any performance issues to keep your system up and running so you do not have to worry about downtime, saving money and your sanity!

Maximum capacity is the goal
Our dedicated team is committed to helping ensure that your solar system works to its maximum capacity so you can just watch the savings and enjoy the energy production.
We monitor your system's production through a solar panel or hot water collector inspection so you are not increasing your own workload.
We do not miss issues due to time lapses that can cause unawareness. We perform regularly scheduled preventative solar panel maintenance.

Commercial O&M packages
We perform PV maintenance and repairs, and solar hot water repairs for the most challenging and complicated service requests. With industry-leading response time, our commercial service packages include:
Around-the-clock performance monitoring
Inspections
Maintenance
Cleaning
Repairs

Fill out the form below and we will help determine the best maintenance package to fit your needs.
Why Go Solar?
When it comes to combining solar energy with your business operation, think of solar as an investment that actually provides a return. A custom designed solar PV system or solar thermal hot water heating system will reduce your operating expenses, protect you from volatile utility costs, show your commitment to the environment and the green business movement, and can even increase the reliability of your electrical system.
​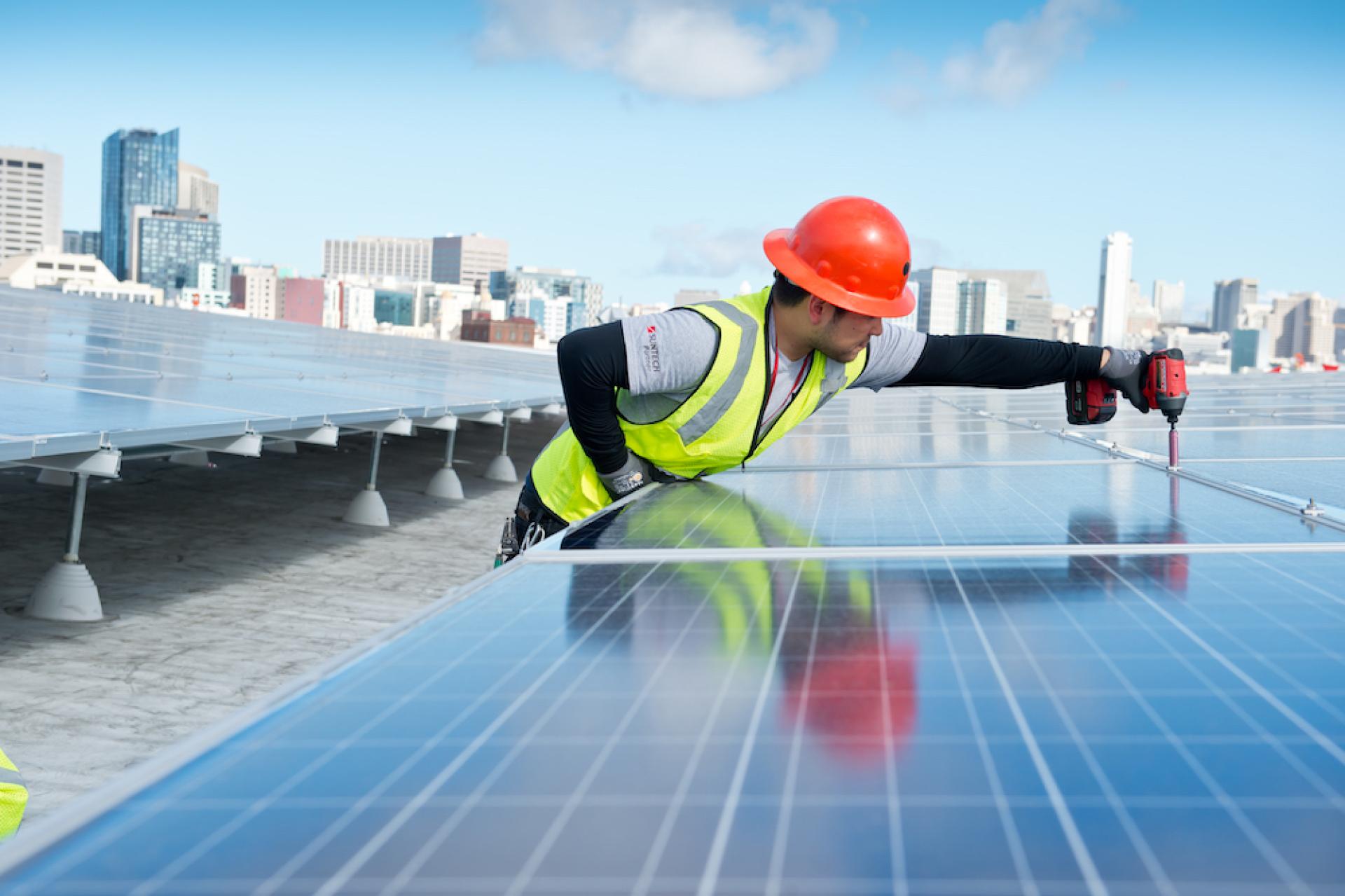 We love our employees, and we're sure you will too!
Our team members truly set Sun Light & Power apart from the rest.  Let us demonstrate what we can do for your project!
More Solar Projects
Sorry, no projects are available