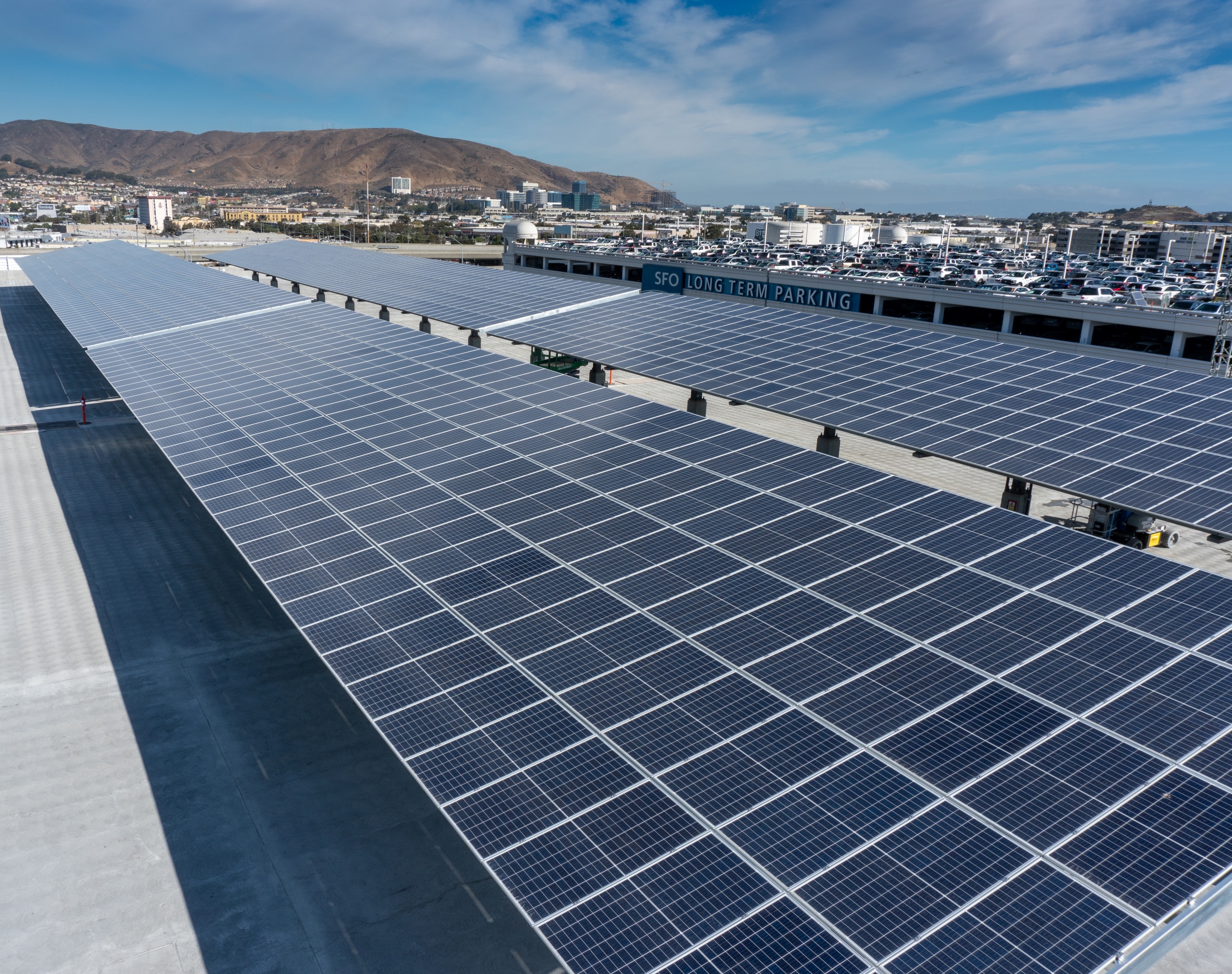 PV Panels power the solar industry
Photovoltaic (PV) panels are what most people think of when they imagine solar systems. They consist of thin sheets of PV cells encased in frames, which collect photons from the sun and convert them into direct current (DC) electricity. The panels are connected to inverters which convert DC to the alternating current (AC) used by utilities to power our businesses and homes. There are many criteria to consider when deciding which panels to purchase for your solar energy system. 
Sun Light & Power has been installing solar PV panels since they became the industry standard in the early 1990s. 
PV panels have a clear energy advantage over other forms of energy production. Once installed, their operation generates does not generate pollution or greenhouse gases (GHG). We use only the highest quality PV panels from established vendors. PV panels require very little maintenance or oversight once they have been installed and most have a 25-year warranty.
We use various solar PV system design tools to model the expected energy production. These commercial solar panel system design tools are able to model the module and system behavior right down to the string level, providing an accurate estimate of expected performance.
We can install PV panels on rooftops, carports, ground-mounted supports or on walls. 
Know your expected performance at the outset. Talk to our experienced solar professionals and find out how you can benefit from a PV solar system.

Fill out the form below for a complimentary solar evaluation.
Why Go Solar?
When it comes to combining solar energy with your business operation, think of solar as an investment that actually provides a return. A custom designed solar PV system or solar thermal hot water heating system will reduce your operating expenses, protect you from volatile utility costs, show your commitment to the environment and the green business movement, and can even increase the reliability of your electrical system.
​
Exceptional service and decades of experience makes for lots of happy, comfortable customers!
Modesto Junior College Solar Canopy
Here's a video of an installation we completed at Modesto Junior College in Modesto, CA.
More Solar Projects
Here are some examples of recent projects we are honored to have been chosen to complete for our customers.
Heard About The Benefits of Solar PV?
Learn more with a Solar Assessment from the Bay Area Experts!