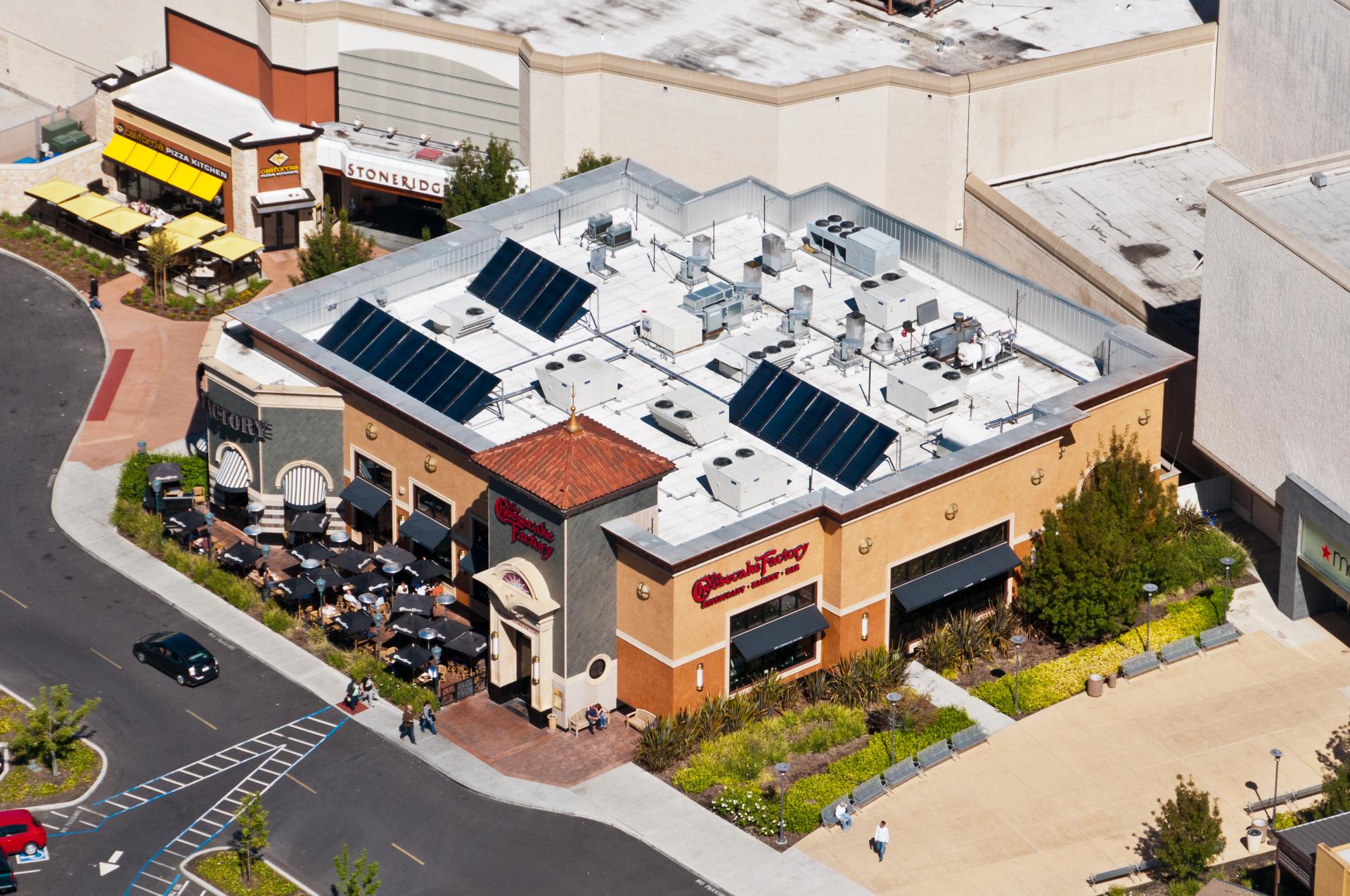 Restaurant | Solar Thermal | Pleasanton, CA
"The company saw the long term and wanted to do the right thing in 'greening' their system.
Having an unbiased third party in the meetings helped them see the whole picture."
- Amin Delagah, PG&E Food Service Technology Center (FSTC).
"I have had a very good experience with Sun Light & Power over the last several years,
which includes 7 projects."
- Ed Bashay, Senior Construction Manager of The Cheesecake Factory
Additional Project Details
Project Location:
Pleasanton, CA
Solar Thermal Equipment:
Heliodyne Gobi
Solar Thermal System Size:
20 Collectors
Product Category:
Solar Thermal
Similar Work
Here are a few of the installations we have completed. Let us show you what solar solutions would work for your building.
Request a Solar Analysis
Wondering what your options are for solar energy or a solar thermal system, and what the costs and savings might be for your business? Our experts can help.