Why are so many hotels investing in solar?
California hotel owners know he costs associated with running a comfortable, clean, well-lit hotel are extremely high, and with PG&E rates in constant flux, electricity costs can be hard to budget. Many hotels and hospitality establishments in Northern California are using their roofs and properties to harness the power of the sun with solar energy. Why? The energy savings equal increased earnings and business resiliency.


Don't miss out on the federal solar tax credit
Time is of the essence when it comes to saving on the cost of solar installation for your property. Our hotel customers are seeing significant savings and shorter payback periods by taking advantage of current incentives including the Federal Investment Tax Credit (ITC) of 30% of the total system cost, and accelerated federal and state depreciation; the system installation costs are also exempt from property tax increases. 2022 is the final year that you will be able to deduct the maximum ITC percentage before the deduction is reduced!


How can solar PV or solar thermal systems reduce your hotel's operating expenses?
Take control over the variable expense of electricity and gas utility costs and hedge against future rate increases.
Offset a significant part of your total utility bill from your solar electricity production, providing excellent ROI.
Eliminate the price volatility of natural gas with a solar hot water system while offsetting up to 60% of your domestic hot water loads


The many benefits of commercial solar energy
Today's consumers are more environmentally-conscious and are typically drawn to businesses that share their values. Solar energy can make your hotel the establishment of a preference for environmentally conscious guests and frees up expenses so you can devote more resources to guest comforts and customer service. Additionally, solar energy will aid in your compliance with California's Title 24 benchmarks, provide LEED credits, and help with your GreenPoint® rating.


How much does solar cost?
Installing solar assets for your property begins with a solar analysis, to determine the size and cost of your solar PV or solar thermal system based on your needs. Sun Light & Power's solar analysis starts with an evaluation of your property online, then we will analyze your building's utility bills and provide you an estimate of your long-term savings. If you like what you hear, we'll come out to perform a free site inspection and follow up with a custom design proposal.


Work with Northern California's leading solar experts
For the last 42 years, Sun Light & Power has established strong relationships with extraordinary hotels, resorts and real estate developers throughout Northern and Southern California. We've helped many hotels reduce their energy costs and environmental impact!
Our solar consultants are highly skilled at designing aesthetically pleasing systems that maximize power generation while minimizing installation cost and maintaining and repairing all systems. Sun Light & Power will even help you identify and qualify for any available incentives and rebates from federal and state programs, local municipalities and manufacturers. Getting started is easy, and you can trust our solar experts from start to finish!

Reduce your hotel's utility expenses when you utilize solar energy! Schedule your free solar analysis today, or call us at 510.845.2997 to get started!
We love making our customer's happy!
Rupesh Patel, President and COO, Zenique Hotels, speaks about his experience with Sun Light & Power.
Why Go Solar?
When it comes to combining solar energy with your business operation, think of solar as an investment that actually provides a return. A custom designed solar PV system or solar thermal hot water heating system will reduce your operating expenses, protect you from volatile utility costs, show your commitment to the environment and the green business movement, and can even increase the reliability of your electrical system.
​
Quality Inn Solar Installation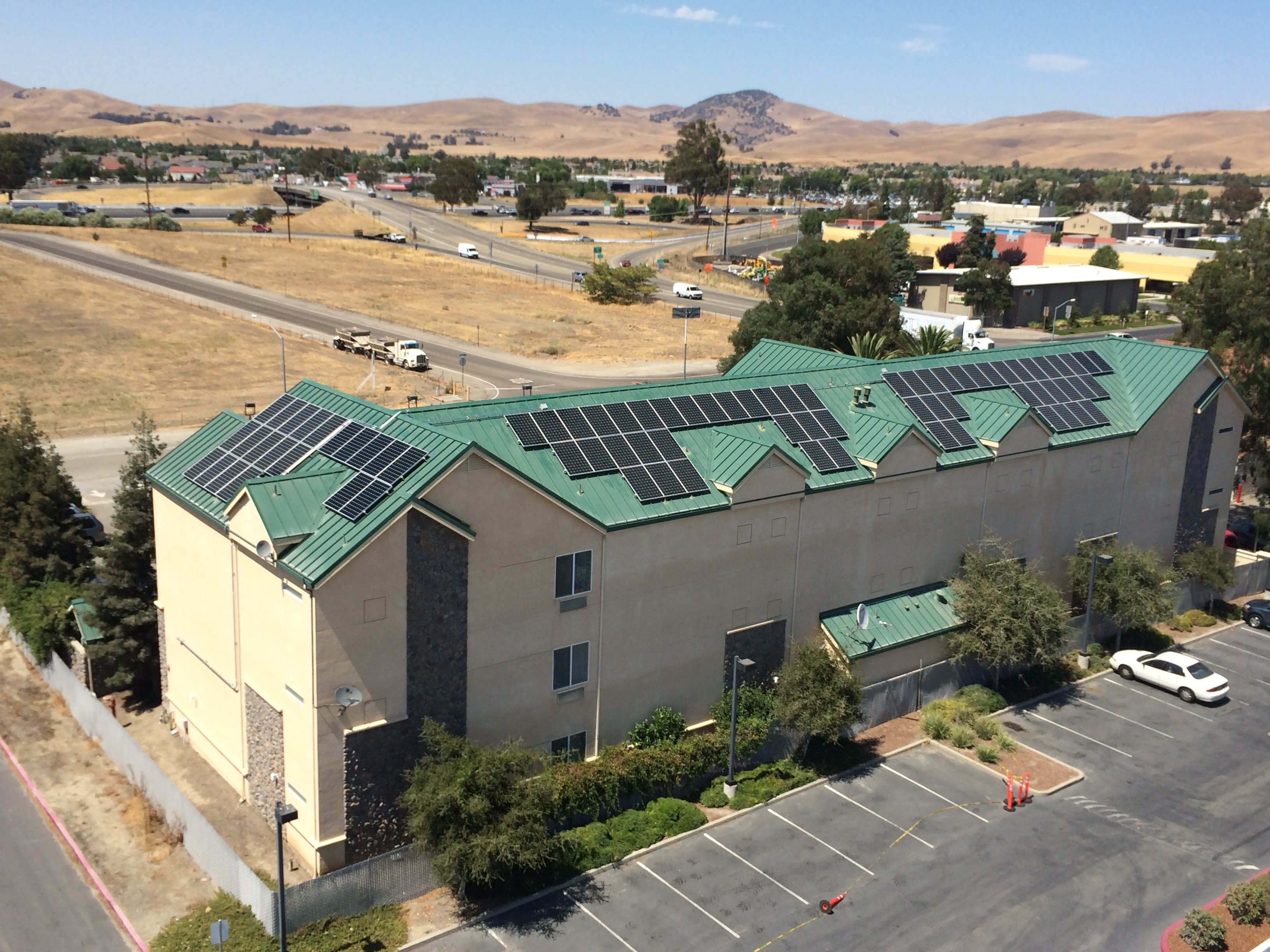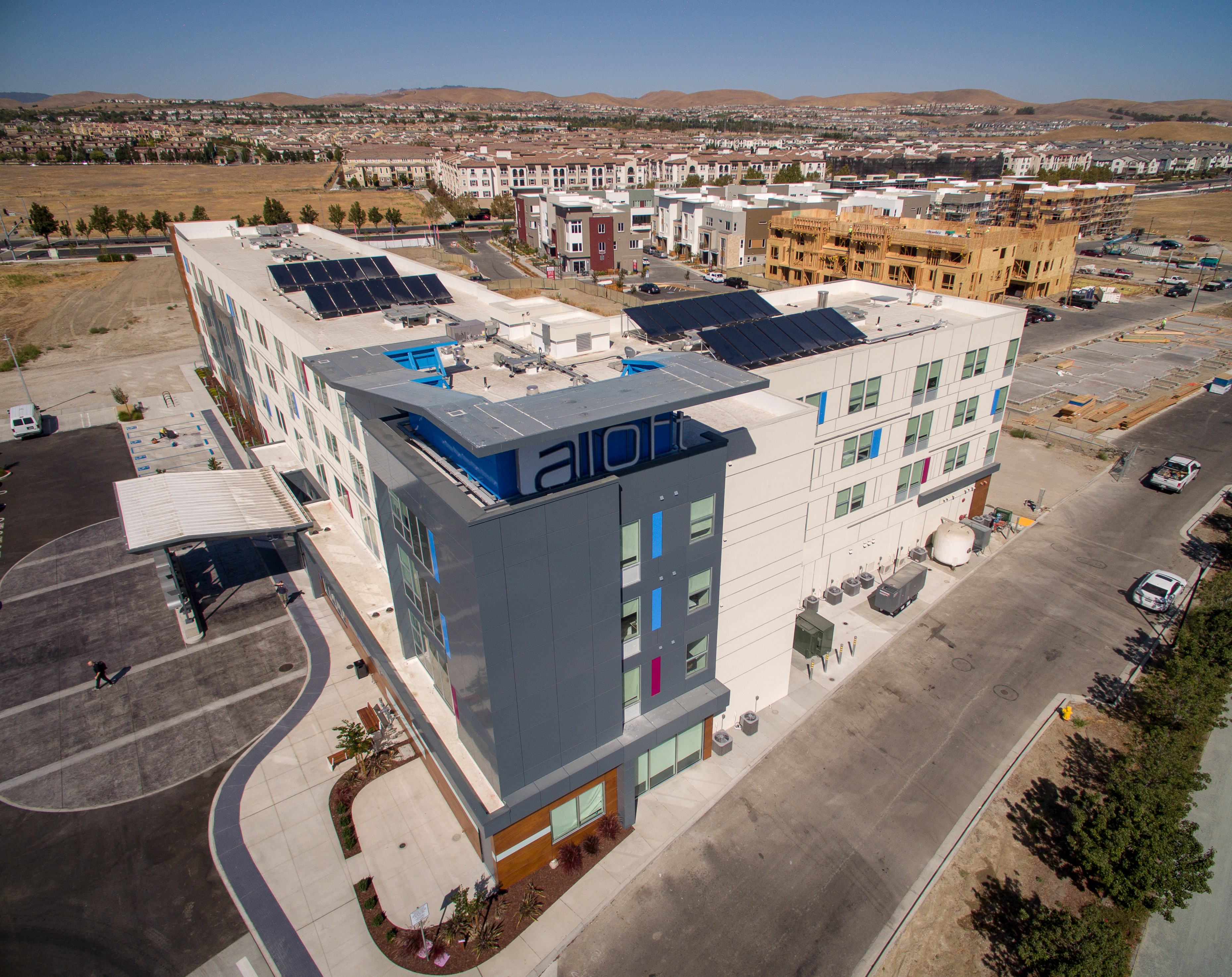 More Hotel Solar Projects
Request a Solar Analysis
Wondering what your options are for solar energy or a solar thermal system, and what the costs and savings might be for your business? Our experts can help.